I am about to do something I never thought I'd do in my life.  I'm about to defend porn.  Well, not really; but it's going to come across that way.  I'm going to use this guy to help me:
Oh and this guy:
And
And even this girl: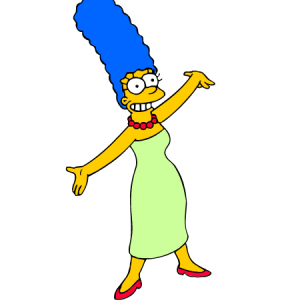 So I'm in good company.

If you haven't heard, Utah recently declared porn to be an epidemic.  To be specific Elder Holland called it an 'infectious, fatal epidemic'. Now we could talk about having an Apostle basically back a piece of legislation and how that violates the Utah constitution Article 1 section 4
"nor shall any church dominate the State or interfere with its functions. "
But no, I'm here to illustrate how this harms Utah, violates the scriptures and is, in fact, against the constitution of the United States, you know, the one that is declared to be inspired in Nephi 1?  Yeah.
Let's first define "Pornography".  It's different for everyone?  Is pornography just when someone is naked?  Is it when one depicts a sexual act or transaction?  Marge Simpson once tried to get Itchy and Scratchy banned because it was indecent, but had to re-decide when others used the same logic on Michelangelo's David in an episode of FOX's The Simpsons.  I think the lesson is important for all of us at this juncture:
In the episode Marge protests the violence in cartoons, but when her own arguments are  turned against the work of art, she realizes her mistakes.  You see it's not just about protecting children.  I get it, you don't want your 7-year-old to be surfing the internet for her history paper and suddenly to find a gif of a pizza man opening a box while a overly-eager  co-ed throws her top to the floor.  And certainly in the early days of the Internet, this was a valid concern.  Even BYU itself had to cope with it's domain partner BYU.com serving up pornography for a time. That meant that someone else made money on their brand, and that is not okay.  They were in the right to complain about such things.  We don't want rules that infringe on others and we want to protect children.
But, here is the thing.  "pornography" is loosely defined.  To some people that girl who used to be a forced prostitute/sex worker who now can earn a living serving up videos and doesn't have to pay a pimp anymore or cower from the abuse she once die, is pure pornography and should be shut down ("Back to the pimp for you, hussy!"). To others porn only begins when it's something kinky, a fetish or beyond normal ("Nudist camps are not porn, they're nature).
Legislation doesn't end consumption
One thing that needs to be called out clearly:  legislating porn to be an epidemic doesn't actually end the demand, it just places blame on people who get naked openly. It takes people's bodies and makes it a sickness to enjoy them.
What's more, a person's body has been declared part of the freedom of speech.  Just as Michelangelo's "David" is art and therefore protected as freedom of speech; so too are youtube videos of twerking (even if stupid, they are protected, but considered porn by some), as well as the right for people to write literotica or any other number of styles of porn.  Because where art stops and where porn starts is a different line for everyone.
Now please understand, any video made or shared without the consent of the participants (i.e. Hulk Hogan's little video issue that came out) is something one can take a moral stand on.  Any video where the participants hare hurt or are non-consensual during the filming.  There is a clear infringement on someone in those cases.  We can talk about that being porn.
The LDS church is not arguing over consent at all
But that's not what Elder Holland is talking about, is it?  No, the LDS church sees masturbation as being as sin (At least since 1956, before that it wasn't mentioned as an issue).  And as part of that anything stimulating is deemed "pornographic".  And by that we get declaring war on basic human instincts and desires.  People who are very natural and normal get treated like they are diseased.
And that's all fine to believe (After all, Mormon Scripture says the natural man is an enemy of God), but it's another thing to Legislate!
Now let's review what This Guy had to say:
It's part of the Sermon on the Mount.  The very basic of Christian dogma, and central to the LDS beliefs too.  Let's put the shoe on the other foot, just the way the Simpsons did.  See they took that same argument against violent cartoons and applied the same arguments to art in order to see if it was equal treatment; basically following the golden rule.
Imagine that the same arguments were used on garments
So, my LDS readers, imagine for a minute that some puritan group in Utah agreed with you.  Porn gets legislated against and for a year or two the world seems better.  But then that group declared LDS Garments to be "pornographic".  "Having leaders in an office building agree upon and force the same underwear on every member is indecent!", they cry, "Knowing every Mormon wears the same underwear IS pornography!" "It's basically leaves nothing to the imagination, if you've seen one pair of garments, you can imagine every Mormon you run across in them!"
Now, whatever laws you put in place against pornography, is suddenly used against you.  Any video in which "Garments" are mentioned are forced off the internet.  Temples are decried as pornographic film festivals ("They portray a naked couple in the videos!!") Beehive clothing outlets like Deseret Book are protested for their lack of immorality.
Seem silly?  Well so does declaring war on pornography to the rest of the world.  It seems controlling, and I'm sure any girl who sent a nude pic to a boyfriend or any guy who installed Snapchat is suddenly feeling very guilty who is in your congregations.  By legislating porn as a war or comparing it to disease, one puts one's faith out there to be challenged, ridiculed and treated with less respect, as legislating others' beliefs shows a lack of respect, ridicules their way of life, and challenges their world.
And you may smugly think "Good! those teenagers sharing pics should feel guilty", but here's the rub, that guilt has been shown to increase the addiction to porn.  Psychological professionals disagree that seeing a boob is porn addiction, and for those that truly have an addiction; the designation of anything sexually desirable as "porn addiction" is insulting, harmful as well as distracting.  It's like calling every major religion who preaches a book other than the bible "Terrorism", it muddies the waters to the point that no one can seriously work with those who are truly harmed.
I get the need to protect the children.  I understand wanting the world to live up to your standard, but if you don't want Missouri-style legislation against your beliefs, you need to accept that you can't legislate your beliefs on to others either.  It's in the Utah Constitution as well as the very heart of your doctrine.
Do unto others, even those who make and consume pornography, the way you would want to be done undo you.