Social media has enabled communication between friends like never before. It's also enabled lies to be spread (and debunked more quickly) than ever before.  The lies Mormons tell are typically hold-overs from before Snopes was invented, and most Mormons may not realize they are lying, or simply justify the lie because the church is too good and you, their neighbor, would "make such a good member!"  Next time a member sends you one of these lies, feel free to send them a link to this list.
Also, to you members, before your blood begins to boil on my definition of a lie, I'm using the one given in Gosple Principles lesson 31: Honesty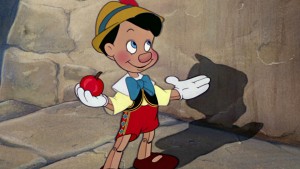 Lying is intentionally deceiving others. Bearing false witness is one form of lying…There are many other forms of lying. When we speak untruths, we are guilty of lying. We can also intentionally deceive others by a gesture or a look, by silence, or by telling only part of the truth. Whenever we lead people in any way to believe something that is not true, we are not being honest.
Lie number 1: Missionaries are there to share a simple message, or are not there to convert you.
Yes, yes, yes.  You people who have always seen through this one and that's fair, but the members really think you might believe that the church spends millions of dollars (er, excuse me, the missionaries spend "Their own money" which they gave to the church and then the church gives them back to live on as well as flight tickets, apartment rentals, utility costs, etc.) just to share a nice message.  But the reality is that missionaries are selling a product, and they are measured by the micro-conversions leading up to that product.
Number of messages shared?  No one gets credit for that.  Number of times you go to church with them, yeah that's a metric, but it's a minor one.  Baptisms.  It's all about baptisms.  The numbers reported to the District leader include how many challenges to baptism you made that week.  That goes up to a Zone Leader, and that to a Mission President.  In the general conference, what number is reported?  Number of Convert Baptisms, in front of the whole church, every 6 months.  "Simple message" is a hook.  The missionaries use a sales technique they are told is the "Commitment pattern" but every Vector/Cutco, pest Control, living scripture, or telecommuting sales agent knows it is how to break down barriers and make a sale.
Lie #2: No one is paid in the church
This one is most frequently stated by missionaries who are "paying their own way", and don't get me wrong, the missionary force being so devoted and putting so much money in, is remarkable.  But just a step or two above every missionary is a man being paid.  And yes, it's always a man.
Mission Presidents receive above $100,000 a year, the average mission president receives $170k and I've personally known ones who received $340k.  So why the lie?  Well, one, it makes the missionaries who are living in dirt-poor conditions in 3rd world countries feel better.  Also it lets the church pay one mission president $240k less than other mission presidents.
How do they get away with it?  An IRS loophole where the mission president pays for whatever it is first (Say, a maid to clean the house, or Christmas presents, or first class travel for their whole family to a famous tourist attraction in their country… all 100% covered) and the the church reimburses the mission president.  So they may not be "Paid" with a salary, but they do receive "compensation for their time".  Deceptive no?
Lie #3: It's all about eternal families
Oh, Mormons are big on families, no mistake, as long as you conform.  But step out of line and suddenly that "eternal family" rhetoric becomes something to bludgeon a "wayward" child over the head with.
For example, the LGBT community in Utah is well aware that the primary cause of homelessness in Utah for teens is being not part of the "Gender norm" the church dictates
Or if you stop believing: Just this past week, a general authority of the church spoke at BYU's commencement for the need to "Disassociate" with those who have lost faith
"We should disconnect, immediately and completely, from listening to the proselytizing efforts of those who have lost their faith, and instead reconnect promptly with the holy spirit."
It's all about family as a control mechanism.  Now your well-meaning Mormon friend might say that one talk at BYU doesn't constitute what all Mormons believe, but I can give dozens of examples where at conference, from the pulpit prophets have called those who don't believe, "Lazy", "Darkened", "Tools of the Adversary", "Foolish", and most recently in the April General Conference by Deiter Uchtdorf, "Lacking in integrity".  Go ahead and tell your spouse you love them, then call them those names and see if it's all fine and dandy.  No?  Not exactly loving is it?
Lie #4: The Mormon Church was never Racist.
Here is the published church essay, on LDS.org admitting that Leaders of the church caused policy that lasted for a 150 years based on their own racist views.  Oh, and the church never told the members about this essay which is kinda dishonest too, so they might be very surprised
In 1852, President Brigham Young publicly announced that men of black African descent could no longer be ordained to the priesthood, though thereafter blacks continued to join the Church through baptism and receiving the gift of the Holy Ghost. Following the death of Brigham Young, subsequent Church presidents restricted blacks from receiving the temple endowment or being married in the temple. Over time, Church leaders and members advanced many theories to explain the priesthood and temple restrictions. None of these explanations is accepted today as the official doctrine of the Church.
Yup, leaders did it, and the church has no idea why; just kept people out of "Eternal families" and the belief they could get to heaven based on skin color.
Lie #5: Polygamy ended over 100 years ago
This one was told by Gordon B Hinkley on the air waves in the 90's so perhaps the member can be forgiven for not knowing that the last LDS (yes, LDS, not FLDS) polygamous relationship in this life, where two women could be sitting in the pew next to their husband, legitimately LDS and able to go to the temple in the day and have sex together that night, was as late as 1964.
You see, the apostles didn't stop marrying after they church issued a decree in the 1890's that plural marriage was to end.  One apostle went so far as to get married in 1905.  His wife was 19 years old.  And since the church only stopped adding new marriages, they didn't break apart old ones, it turns out that all those sealed before stayed married.  The 19 year old who married the apostle Crowley, died in 1964 (and she died early, if she had lived to a full age 1977 would have been easily obtainable).  So yes, new marriages were stopped 100 years ago, but kids could grow up in a polygamous home as legitimate LDS members until my generation.
Lie #6: Early marriages were common in the 1800s
So you've known this person for years and had lunch a few times, maybe over for dinner.  Finally, for some reason, Helen Mar Kimball or one of the other teenage brides of Joseph Smith (that the church admitted to in this essay, but still hasn't told most of the members about as of this writing, going so far as to leave it off the official list of published essays).
"Well, I don't know much about that", says your member friend, "The marrying age was a lot younger back then."  It's easy to check: http://classroom.synonym.com/age-marriage-us-1800s-23174.html
the average age of a first marriage for men was 26 years, and the average age of marriage for women was 22 years.
Yup, it's a known quantity.  Easy to verify on half a dozen sites with Google.  You see, there is this thing called the "Census" and it records ages of marriage. This 22 years of age, includes all the Mormon outliers bringing the average age down too!
Lie #7: We don't believe you will go to hell

I am sad to say, I've said this one myself.  The trick is that when Mormons say "Hell" they typically mean the Bugs Bunny-devil-with-a-pitchfork and hot coals place.  So no, they legitimately don't believe that will happen.
Ask them, instead; "Do you believe there will be afterlife consequences for me because of my belief, and that those consequences will be worse than yours?"
They will answer they do.  See they believe you'll go to "Spirit Prison" which is totally different from Hell.  Also that there is a place called the "telestial kingdom" after judgement.  Still no coals, but it is a punishment for actions in this life as well as belief.
Me?  Oh I get my own "Special Hell" for those who joined mormonism and then left it.  Yes, right there with people who talk in the Theater.  It's called "Outer Darkness".  But they only send family members they love there who rejected the beliefs, see; it's all about "Eternal Families".
What's that my Mormon friends?  You say that I'm still not bad enough to go to Outer Darkness.  Well, please tell me which prophet described who will after Brigham, because he sure as "hell" put me there.
Lie #8:  We just want to invite you to the baptism/wedding/church activity because you're a good friend
There is a church doctrine "Every member a missionary".  They have lessons multiple times a year about inviting friends out or inviting them to meet the missionaries.  No joke.
Lie #9: We can think the way we want.  We are encouraged to learn and study.
Here is a timeline of thought control in the church.  Notice the "you can think, but not really" talks are more frequent this year than prior years.
So yes, study; but always temper that study with faith, as many many of the quotes say.
Lie #10: We're not anti-science.
Oh yes, I went there.  Fun fact, my Grandmother almost dated Philo T. Farnsworth, the inventor of the television (she turned him down).  I know that you can rattle off a lot of engineering done by members, or a member of the church who has "Science" in his title at work.  I can even hear you protest "I love science!".  That's not what I'm talking about.
What I'm talking about is that as soon as DNA evidence proves that the Native Americans are not Lamanites, or that Coffee isn't bad for you, or that Noah's world wide flood is not a possibility you don't change your beliefs at all.  You don't respect science.  But, as soon as Cigarettes are shown to cause cancer you're happy to proclaim Joseph Smith's Word of Wisdom a scientific success.  When it was learned that LDS individuals lived 11 years longer than the average, that was added to my missions' tracts (yes, this actually occurred and we were told to share it).  We weren't given the statistical knowledge behind it, it was just a sales pitch.  When you claim that marriages are 50% more likely to last in the church or share that article that seems to link the middle east with Native Americans or quote some journal that seems to validate your belief, then you "love science".  But if it contradicts you, suddenly science is something that takes a back step to faith.
Let me tell you, that's not loving science.  That's abusing science.  If it were a person, you'd only date them when they told you what you wanted to hear.  If they disagreed with you, you'd physically shove them to the back of a closet only pulling them out when they agreed to say things you liked.
Please, stop abusing science, and claiming you love it.
There you go, 10 lies that I think just about every LDS Mormon shares.  FLDS, Allred Group, and even the community of Christ have a similar list of things they claim too, so I think it fits to ascribe it to all Mormons, but I'd need to adjust a few quotes for their particular branch.
Now, share this with your Mormon friend who just told you one of these lies and see how fast they stop sharing things on social media with you.