With recent revelations by the LDS church that Joseph Smith Jr. did, in fact, use a seerstone, many bloggers and notables including Richard Bushman and Greg Trimble have taken to calling the seerstone "A technology we do not understand".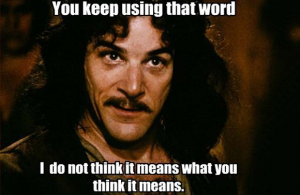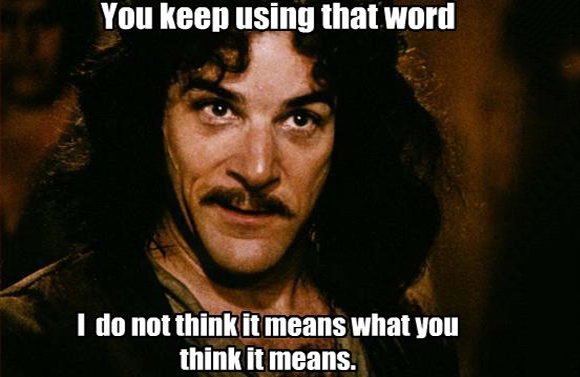 Technology –noun, plural technologies 
the

branch

of

knowledge

that

deals

with

the

creation

and

use

of 

technical

means

and

their

interrelation

with

life,

society,

and

the 

environment,

drawing

upon

such

subjects

as

industrial

arts,

engineering,

applied

science,

and

pure

science.

the

application

of

this

knowledge

for

practical

ends.

the

terminology

of

an

art,

science,

etc.;

technical

nomenclature.

a

scientific

or

industrial

process,

invention,

method,

or

the

like.

the

sum

of

the

ways

in

which

social

groups

provide

themselves

with

the

material

objects

of

their

civilization.
Let us juxtopose this with the definition of "Magic":
Magic- Noun
the

art

of

producing

illusions

as

entertainment

by

the

use

of

sleight

of 

hand,

deceptive

devices,

etc.;

legerdemain;

conjuring: 

to

pull

a

rabbit

out

of

a

hat

by

magic.

the

art

of

producing

a

desired

effect

or

result

through

the

use

of 

incantation

or

various

other

techniques

that

presumably

assure

human 

control

of

supernatural

agencies

or

the

forces

of

nature.
These bloggers like to call the seerstone a "technology" however the word is simply misused.  It was not developed by Science (That is to say, observation, forming a hypothesis, then using experiments to try to reject that hypothesis), it was not provided by the group itself for its benefit and it was not applying scientifically derived tools for practical ends.
However it does match the definition of magic in that it was "producing a desired effect or result through incantation or other techniques that assume human control of supernatural agencies or forces of nature.
In other words, yes the Seerstone and your iPhone are both made of minerals, however the arrangement of the minerals in an iPhone, and the results are reproducible, verifiable, and falsifiable.  That is the definition of technology.  The seerstone cannot be reproduced (although an article in the Juvenile instructor does say how one can chant incantations to make one's own seerstone), cannot be verified, nor has one every been published in a peer-reviewed journal, and it is not falsifiable (otherwise, certainly the Kinderhook plates and Book of Abraham issues would call serious doubt into its abilities).
To call it technology is an extraordinary claim.  To be specific, these bloggers and historians are saying that the rock is able to contact an individual being who lives on a planet near a star named Kolob, and it was prepared for Joseph Smith Jr. to find in a well, thousands of years after it was placed.  That makes it an alien technology, if it be technology.  Further this technology emits no power signal, no waves that are noticeable or have been measured, and is perfectly fine sitting in a vault unused since it performed a single set of tasks.  If you believe all that, I tell you seriously I have a dragon in my garage.
So, I await those historians, bloggers, and others to actually produce extraordinary evidence that the stone is, in fact, technology and not magic.  Until then, we are RIGHT to call it magic.
It would be like saying that a person who created Ashley Madison wasn't an adulterer if he married 33-40 women but we couldn't prove he had sex with them.  You can't just bend words to mean different things to make your position seem less preposterous.  Words have meaning.  Deer are deer, horses are horses, and magic is magic.
As soon as the church produces a line of Seerstones each person can use, and sets up a tech-support line so that people can call in if they have issues, and they send out an update that improves the software; I'll call it technology.  Until then, it is, what it was known as in the contemporary context of Joseph Smith:  Folk Magic.